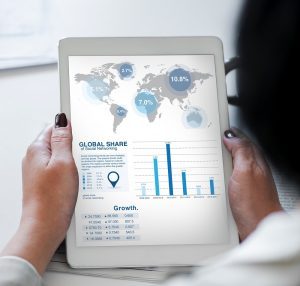 Developing and hosting a website today is a easy and common but knowing how to leverage the website to acquire new customers is not very common.
Whether you use the website for personal or professional use, it is imperative to know who visits your website, how did they reach it and what was their behavior while they spent time visiting your pages.  You can acquire and potentially channelize this knowledge to convert a website or blog from mediocre to outstanding and this can be done with the efficient use of Google Analytics.
Google Analytics, in simple terms, analyses and reports every piece of information your site receives, right from the moment visitor's click on your site till they leave it. This web analytics tool is free and if you aren't utilizing it yet, you're missing out!
Noticing the data from Google analytics is one aspect, but interpreting the data and taking action from it is another.
Google Analytics can provide you with a summary of your website traffic and provide you insights and recommendations based on which you can take action to improve your Internet marketing ROI. It gives you an accurate description of your audience. You can find out every detail about your website users, right from their demographics, interests, behavior patterns to which pages they liked the most. You can also track what drove them to the site or check if they left your site without visiting another page (the bounce rate).
By determining which are the popular pages visited on your website you can reshape the value of your page content. You can direct your content to the right audience and boost your site traffic. You can segment users according to their personalities. You can focus on the type of visitors your site receives and build and enhance the experience for the relevant visitors in the long run.
You can develop and maintain a strong online identity by tracking this data effectively and subsequently deploy your marketing strategies creatively thereby increasing your sales.
You can now become a Google Analytics Expert by enrolling for our Google Analytics Mastery course which is part of the Digital Marketing courses conducted by us in Mumbai, India.