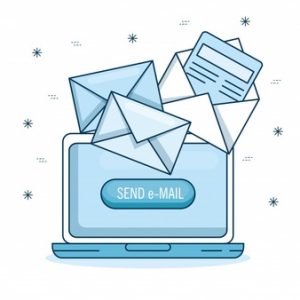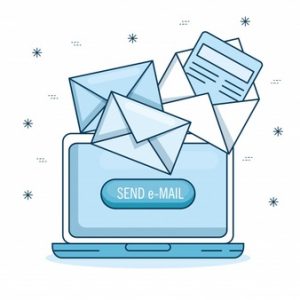 Email marketing has been a pioneer of modern marketing personalization. Email marketing is a critical aspect of an online digital marketing  program as it is highly effective and will continue to be for many years to come. Email marketing can help in various ways in generating sales through a digital marketing program. You can use it to convince customers to make their first purchase or for up selling or generating repeat business. One of the best ways to generate leads and converting opportunities is by combining Lead Generation Products with email marketing.
But sending out an email without proper drafting could act negatively. Keep in mind the following tips before sending your email:
Content: This is the most critical part in the success of Email Marketing. Your content should add value to the reader else you will experience higher unsubscribes and not generate sales.
Subject: It should be attractive and appealing. If the subject line doesn't convince the reader to open the email, they will never see what you have to say, no matter how great the content is inside!  Subject lines should entice the reader to open the email.
Headlines: Create a headline with an objective similar to the subject line – to make the reader want to read more. While the subject line creates a desire to want to open the email, the headline should lead the reader  to read the first paragraph
First Paragraph: The most exciting part of the email content should be in the first paragraph. The key message or benefits you are offering should be in the first paragraph as most readers skim through the email and not read the entire content. Hence include benefits and other valuable information in the first paragraph itself.
Call to actions: Having an email that ends by saying 'reply to this email and let me know if you would like to attend the event' isn't strong. It's a call to action but there is no urgency, no clear benefit and it doesn't trigger anything in the reader's brain that says TAKE ACTION!  A strong call to action should include the benefits such as 'if you would like to improve your team management skills then register now' or 'if you would like to become a more effective team manager…'. This should take the reader to the next level in the sales process. Subconsciously it should get your reader thinking that if i dont take an action i will lose out on something very important.
Mobile friendly: Many people read emails on their mobile phone. So check and make sure that your email is optimized for mobile.
There are always ways to improve a digital marketing program using an Email, no matter how good your online marketing is! Making minor changes in Email content and measuring the results is a good way to see how you can improve an Email.
It takes some effort in drafting an email but once it's done you will be glad when you see the results. As per a latest report the ROI with Email marketing as part of an online digital marketing program is 38 times for every dollar spent.
If Sales growth is a focus area for someone and if they  aren't using email marketing already then they should get started!
Learn these and much from experts at Netpro Digital when you enroll for our digital marketing courses conducted by us in Mumbai, India