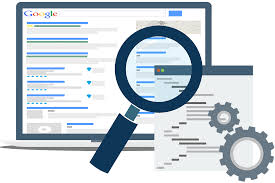 What is SEO or Search Engine Optimization?
Why is Search Engine Marketing & why is it important?
There are customers out there who are searching for products and services which you offer. If you have a website, you need to drive these prospective customers towards your website. If you want to acquire new customers than SEO .e Search Engine Optimization and Search Marketing should be on top of your online marketing to-do list??
You need to be on top of search engine rankings.  Period.
Higher search engine rankings = more traffic=more customers=more sales. Simple as that.
And no, you don't have to pay for expensive ads. Develop a long-term strategy to generate more leads and more sales.
So how do you do it?
Here are 3 steps to come on top in search engine rankings
Develop a mobile responsive & interactive website. If your website is not mobile ready, your search engine rankings will never go up.
Use blogging/content marketing to capture the long tail traffic. Blogging helps you to gain expert status and credibility. It helps you to become an authority on the subject and stay top on the mind of tour customers.
Leverage social media to grow the reputation and build trust so that you can convert the organic traffic better. Better reputation leads to better rankings which lead to better conversions.
Follow these steps and you will be acquiring new customers easily with SEO i.e Search Engine optimization and Search Marketing.
Learn these and more from experts when you enroll for SEO Course Mastery which is part of Digital Marketing courses from Netpro Digital in Mumbai, India.